No matter what plans we make, life seems to have a way of making the reality of what actually happens either a tad different or a whole lot better. When we allow ourselves to open our minds to possibility, amazing things can happen.
This Monday morning finds me happily settling back into my office chair after going on a road trip last week to a Constant Contact Partners Conference in Las Vegas and afterwards exploring the magnificent nature of Zion National Park.
By being open and embracing the moment during my time on the trip, three important lessons presented themselves in front of me. I hope you will find these beneficial heading into your week ahead.
Lesson 1 – Be Ready for Anything
Lesson 2 – Put the Fun into Work
Lesson 3 – Embrace Encouragement
Lesson 1 – Be Ready for Anything
As mentioned, no matter what you expect to happen each day – open your eyes a little wider and be ready for anything.
As I found myself in Las Vegas for the conference, I traveled there with a couple of trepidations…
The first one being that Vegas is not one of my favorite places to hang out. The gambling piece and money that seems to evaporate just doesn't work for me, especially since I seem to take enough risk each and every day as an entrepreneur.
The host hotel for the event was surprisingly located farther north of the "Strip" with an amazing view from our hotel of the Red Rock Canyon Mountains that were absolutely beautiful. Over the course of three days, each time I looked at them they seemed to change with the light of day.
A second trepidation was would the event be worth my time and investment? We never know heading out our front door whether expectations will pan out. Going somewhere unknown can be intimidating, especially when an investment is required.
My colleagues at Constant Contact did in fact pull out the stops and made the event not only a learning experience, but also a celebration - complete with Alec Stern (one of the Founders of Constant Contact) jumping on stage to share a song and play drums on our last night. It allowed me to see a much lighter side to the executive team and see things from a completely different perspective.

Lesson 2 – Put the Fun into Work
The fun level was really enhanced in my decision to bring my husband Ed along. It really made the whole trip complete for me. It was awesome to see him relaxing, smiling, and doing as he pleased (even heading to the spa a few times while I headed off for my meetings).
What I really did right this go round was to not just go to the conference and rush back into the day-to-day immediately. Instead, Ed and I left Vegas and headed to the wilds of Utah's National parks starting with Zion National Park (one of my favorite places on the planet) and then to off to Capital Reef, Canyonlands, and Arches.
Going to these places of such beautiful magnitude really put things into perspective and made me humbly realize how small I am in comparison to the grand scheme of our world. Yet instead of making me feel insignificant, it made me realize the importance of the work I have still to get done during my short time left on the planet.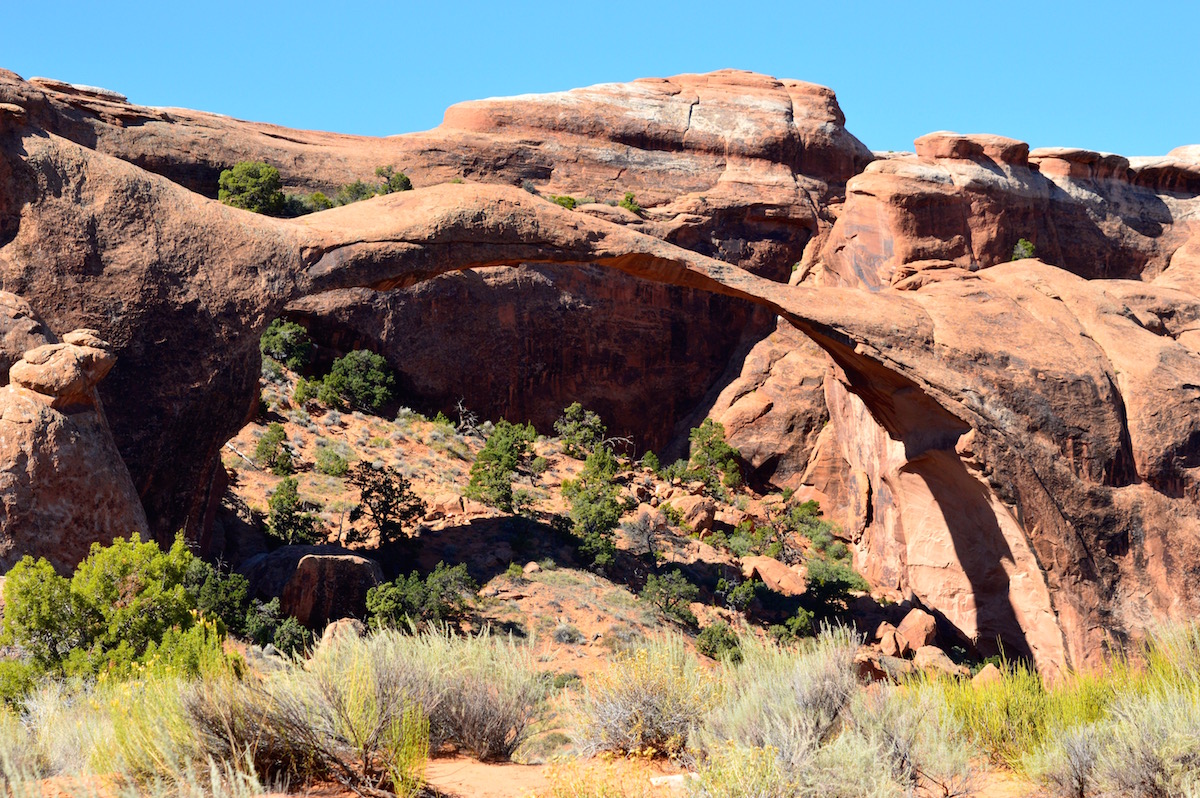 Lesson 3 – Embrace Encouragement
An interesting element of learning, as shared in todays quote, is the vital importance of the encouragement that we get along our way.
Think of the mentors of your life who have taught you the essential elements of what you do. Think of how they have encouraged you to do what is most important to you, not them, bringing to life your best talents and abilities to make this world a better place.
Often in the fast pace of life we get so busy that we miss the cheering section that is available to us. And if for any reason you don't seem to have a cheering section in the moment, stop and examine why. Then promptly get to making changes around that element. People would love to cheer you on, but only if you open up and give them the opportunity to do so.
As the saying goes… face the fear and do it anyway.
With those 3 lessons in mind, ask yourself these 3 questions…
1) What elements in your life right now make you feel unstoppable?
Do them more often.

2) Who encourages you and cheers you towards victory on a regular basis?
Next time you are feeling down, give one of them a call.

3) How often do you open yourself up for learning new growth opportunities?
It's time to sign up for that class you've always wanted to take.

I would love to hear your thoughts in the comment section below about how you find encouragement.
And as I sign off today, a shout out to Christopher Columbus. Regardless of your political opinion about him, just think about the cheering section he must have had to make such an unknown journey possible. His encouragement gave him the courage to prove that the world was round and set in motion events that changed the course of the world.
Happy Exploring!
To Your Successes and Victories,
- Cheri
Cheri Ruskus
Author, Business Growth Coach,
and Founder of the Victory Circles
www.VictoryCircles.com